The LGBT Health Resource Center and Chase Brexton have a special commitment to supporting LGBT Older adults.
The latest research on LGBT aging shows:
In the United States, 3 million LGBT people are ages 55 and older
About 1 in 3 LGBT older adults lives alone
40% note their support networks have become smaller over time
40% report their health care provider(s) do not know their sexual orientation or gender identities
Our many programs and services are designed to help address the critical issues faced by LGBT older adults.

We offer one-on-one  counseling, support groups, monthly workshops, assistance with financial and legal issues, referrals to aging services, and linkage to medical care for LGBT older adults and caregivers.  We also informal caregivers who identify as LGBT themselves and/or care for someone who is LGBT. Some services are available directly to LGBT people over the age of 50.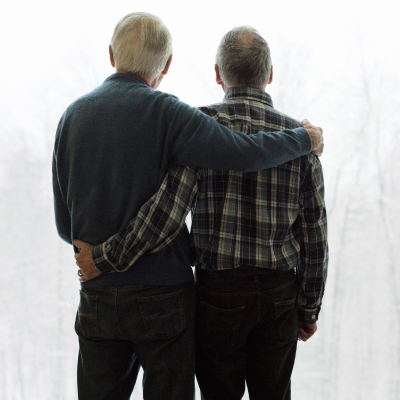 You do not need to be a patient of Chase Brexton to take advantage of our services.
To learn more: