Having a good support system makes a difference. And your health care provider should be a part of that system!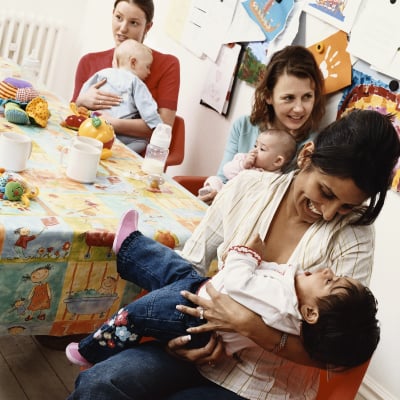 From puberty through menopause and beyond, Chase Brexton's OB/GYN team provides exceptional care for women of all ages and stages.
At Chase Brexton, choose an OB/GYN provider who is best for you – our team is an experienced group of medical doctors and certified nurse-midwives who seek to help you live your healthiest life and, if you plan to have children, will work to ensure you have a healthy pregnancy and smooth delivery. 
Free pregnancy testing is also available daily at our Mt. Vernon, Columbia, and Glen Burnie Centers - click here for hours.
Learn more or make an appointment today:
410-837-2050.
Our adult and adolescent gynecology services include:
Routine preventive care: Pap smears, breast exams, contraception counseling
Pre-conception counseling
Infertility counseling
Pregnancy testing
Gynecological care including advanced laparoscopy
Menopause care
Evaluation of and treatment for abnormal vaginal bleeding
STI counseling, testing and treatment​