(5/8/23) National Honor Our LGBT Elders Day: In-Person Event on May 16th
The mission of the Center for LGBTQ Health Equity at Chase Brexton Health Care is to address health inequities that exist for LGBTQ+ people of all ages through health care services, education, training, research, and advocacy. Our work recognizes the unique needs of our community's elders- the cumulative and everyday effects of isolation, discrimination, trauma, and inaccessible environments. The ElderPride program housed within the Center and advised by the intergenerational ElderPride Council, is specially catered to LGBT older adults offering counseling, community connections, resources, as well as opportunities to socialize and story tell such as the ElderPride tent at Baltimore Pride, and National Honor Our LGBT Elders Day.
National Honor Our LGBT Elders Day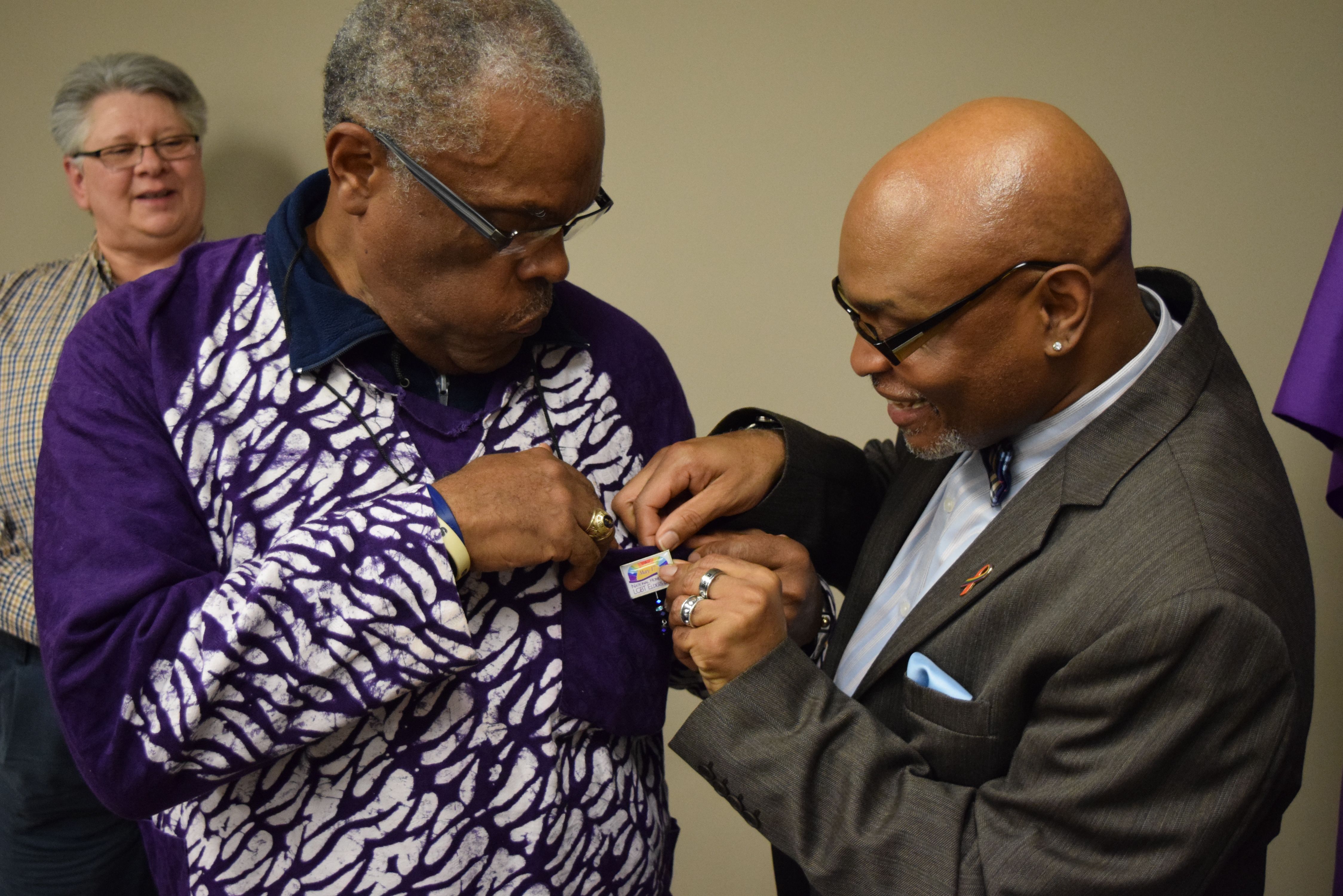 Now in its 9th year, National Honor Our LGBT Elders Day is a celebration like no other. It is a day to acknowledge, to laugh, to commemorate, to be amongst our beloved community. It is a day filled with joy and a little bit of magic.
Founded in 2015 right here at Chase Brexton by the Center for LGBTQ Health Equity, National Honor Our LGBT Elders Day started small as a gathering of around 30 people, coming together for the arts exhibit, "To Survive on the Shore: Portraits of Photographs and Interviews with Transgender and Gender Nonconforming Older Adults" [by Jess T. Dugan and Vanessa Fabbre]. Each subsequent year, the event grew, developing into the heartfelt and immersive storytelling celebration we know today (Including virtual events 2020-2022). Beyond Baltimore, National Honor Our LGBT Elders Day is recognized across the world, with special events and commemorations taking place in cities and communities around the globe.
Our LGBT Elders are living history. As a community, we lean on and learn from one another, especially in the triggering and dangerous political and social environments we exist in. We teach, we counsel, we share. We reassure every person that they are not alone- young or old. As we gather for National Honor Our LGBT Elders Day 2023, we will lift one another up, honoring our elders and peers.
2023 Event: In-Person Celebration!
The celebration will take place on Tuesday, May 16th at CenterStage in Baltimore from 5pm-9pm. We will enjoy a reception to socialize, an incredible meal from Chef Sam and Brandi of Smoked Soul BBQ, and a beautiful storytelling program. During the program, we will unveil this year's banner lovingly created by a local LGBT elder and hear from storytellers chosen by the ElderPride Council who will honor elders who made a difference to them. We invite you to get your tickets today at www.tinyurl.com/eldersday2023 for this one-of-a kind, joyous event.