We're making dream jobs the reality.
Why Join the Chase Brexton Family?
We believe in the power of diversity. Everyone is welcomed and accepted, regardless of race, nation of origin, gender, gender identity, sexual orientation, marital status, religion, socio-economic status, veteran status, or disability. Minority applicants are strongly encouraged to apply. 
We believe in the importance of compensation. Chase Brexton offers a comprehensive benefits package including medical and dental insurance, vacation, sick leave, paid holidays, long- and short-term disability, life insurance, tuition reimbursement, an Employee Assistance Program, and a tax-free retirement plan with company matching contributions.
We believe in our staff. We do all we can to ensure a professional, supportive, and enjoyable environment for our teams to succeed and grow.
Take a look at our career opportunities.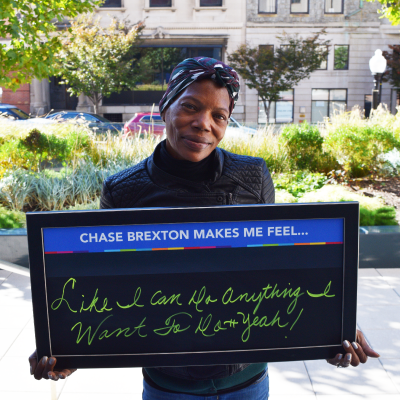 Chase Brexton is more than a health care provider focused on lifting up and supporting our patients to live their healthiest possible lives. We're an equal opportunity employer focused on giving our staff the tools they need to live their happiest lives.
Part of our vision at Chase Brexton is to empower our staff and foster a culture that promotes staff development and satisfaction. We believe our staff is key to achieving our mission to provide compassionate, quality health care that honors diversity, inspires wellness, and improves our communities.
Our work is not possible without a strong, devoted, and talented staff.
Chase Brexton is an Equal Opportunity Employer that values diversity, champions equity, and fosters an inclusive culture.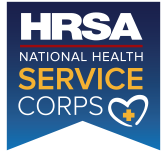 Did You Know? HRSA'S National Health Service Corps' program offers up to $50,000 in student loan repayment for full-time medical and behavioral health professionals working at Chase Brexton, and up to $75,000 for full-time substance use disorder providers. Ask one of our recruiters about it, or click here to learn more.
That's Not All! Chase Brexton is also a qualifying employer for the U.S. Department of Education's Public Service Loan Forgiveness program. This program forgives the remaining balance on applicants' Direct Loans after they've made the equivalent of 120 qualifying monthly payments under an accepted repayment plan while working full-time for an eligible employer. Learn more by clicking here!
About Chase Brexton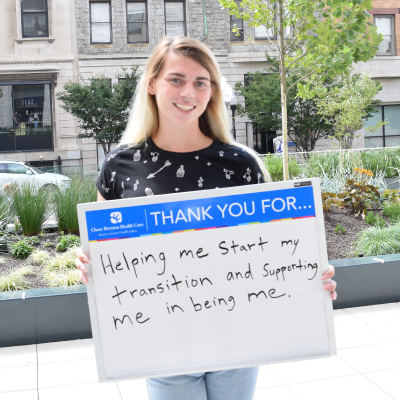 Founded in 1978 as a volunteer-run LGBTQ health clinic, today Chase Brexton Health Care is a Joint Commission accredited, Federally Qualified Health Center providing compassionate and integrated high quality health care that honors diversity, addresses health inequities, and advances wellness in the communities we serve. A collaborative, patient-centered team approach to healthcare enables us to provide life-changing care to more than 40,000 patients across seven locations in Maryland. Through our pediatrics, primary care, gender diverse care, behavioral health, dental, social work, and pharmacy, among many other services, Chase Brexton honors the founders of our organization by providing a welcoming and affirming space for all.
What is it like to work at Chase Brexton?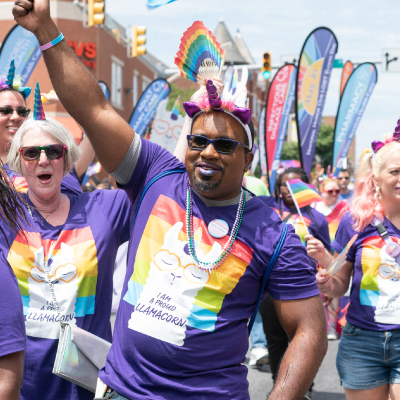 Have you ever gotten to march in a parade? At Chase Brexton Health Care, you can (except during pandemics)!
From participating annually in Baltimore's Pride to our outreach and nationally recognized efforts to end HIV to our daily work of being everyday average life-changers, our team is a diverse group of mission-focused, cis and gender-diverse individuals passionately dedicated to providing remarkable community health care.
We believe healthier and happier people make our communities stronger – and we believe that's true for patients and our team alike. So, while we encourage others to live their healthiest possible lives, we help our team with the tools they need to live their happiest lives.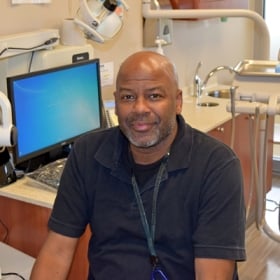 Tony Robinson, Lead Dental Assistant, 19 Years with Chase Brexton
I love working here at Chase Brexton because of the satisfaction I get when we are helping our patients and serving the community with all their dental needs.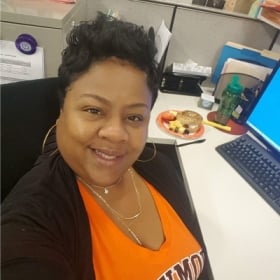 Tonya Williamson, Project Manager, POWER Project, 6 Years with Chase Brexton
As an employee, I have never felt more valued. My ideas and suggestions are welcomed, encouraged, and appreciated.
Perks for Your Work!