Our Mission: To provide compassionate, quality health care that honors diversity, inspires wellness, and improves our communities.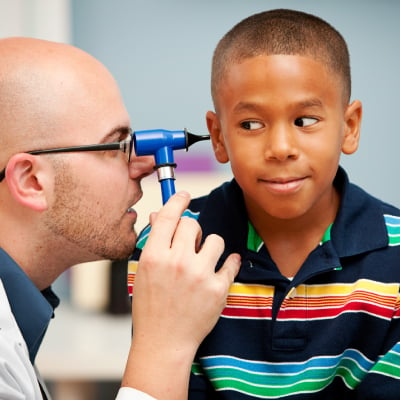 When you think about health care what comes to mind? Medical exams? Health insurance? Shots?
At Chase Brexton, we think about 'care'.  When you come to Chase Brexton for your health care, you receive more than medical attention and clinical services. You receive personalized, collaborative care and superior quality treatment focused on you.
At Chase Brexton Health Care, we believe everyone deserves great health care... because everyone's health matters.  As a 501(c)(3) non-profit medical center, we provide a range of clinical services from primary medical care and behavioral health services to dental and pharmacy, among others, and welcome more than 40,000 patients annually. And, though we continue to grow in size, our patient-centered approach remains; we work diligently to provide personalized care to each of our patients. We believe in educating and empowering our patients to become active participants in their own care. Complete health care – that is completely about you.
Founded in Baltimore's Mt. Vernon neighborhood in 1978, Chase Brexton began as a volunteer-run gay men's health clinic. Our work took on a new and difficult challenge in the early1980s when we became one of the first clinics on the front lines of the fight against HIV and AIDS. After seeing the needs of the family and loved ones of those we served, we expanded our services, adding Behavioral Health and Social Work services in 1991 and finally expanding to full Primary Care services in 1995.  
Chase Brexton became a Federally Qualified Health Center in 1999, the same year we opened a second center, now located in Randallstown. Two years later, Chase Brexton earned accreditation in both Ambulatory and Behavioral Health from The Joint Commission. As the decade continued, we opened centers in Columbia and Easton, and, in 2013, moved our Mt. Vernon Center to its current home in the historic Monumental Life Building on Charles Street. In 2014, we opened our Glen Burnie Center, and in 2015, we achieved recognition as a Level 3 Patient Centered Medical Home.  
Though health care continues to rapidly change, we will always honor our heritage, embrace diversity, and empower our patients, while innovating for the future.  
Since our founding in Baltimore's gay community, we have remained committed to providing individualized care that respects and empowers patients of all ages, races, gender identities, religions, sexual orientations, ethnicities, and socioeconomic statuses.  Providing care that honors, affirms, and supports each patient is at the core of everything we do. Whether new to the community or new to the country, with or without insurance, gay or straight, all are welcome and will receive compassionate, quality care at Chase Brexton.  
Knowing that health and wellness involve goes well beyond the physical health of the body, and seeing first-hand the wide-reaching LGBT health disparities in our communities, we founded The LGBT Health Resource Center.  The Center's staff connects members of the LGBT community with critical services, resources, and tools, both here at Chase Brexton and across the Baltimore area, to ensure equal access and support that ensures a person's total well-being. 
We Value Long Term Relationships because they provide us with the best opportunity to work with our patients to optimize their health.
We Believe the Power of the Team is the only way to improve the health of our communities.
You Can Count on Us to always be here for our patients and each other.
We Act with Integrity and the highest level of moral character, every day.
We Are Passionate about Always Improving everything we do. 
We Foster a Culture of Innovation in order to ensure we are viable for generations to come.
We envision our communities to be places where ALL people are able to achieve high quality, whole person health during all stages of life.
Chase Brexton Health Care, an FTCA deemed entity, is also accredited as a Patient Centered Medical Home (PCMH) through the National Committee for Quality Assurance (NCQA). PCMH is an approach to providing comprehensive primary care for children, youth, and adults. The PCMH model creates a health care setting that facilitates partnerships between individual patients and their personal primary care provider (PCP), and when appropriate, the patient's family. The guiding principles of the PCMH model include: 
Each patient has an ongoing relationship with a primary care provider (PCP) who provides continuous and comprehensive care.
The PCP directs a team of individuals within the organization who collectively care for each patient. The team takes a whole-person approach to caring for patients and coordinates care across multiple settings.
Practices advocate for their patients to achieve health outcomes through a compassionate partnership between providers, patients, and patients' families.
Evidence-based medicine and clinical decision-support tools guide decision making.
Primary care providers in the practice accept accountability for continuous quality improvement through voluntary engagement in performance measurement and improvement.
Patients actively participate in decision-making and feedback is sought to ensure patients' expectations are being met.
Information technology is utilized appropriately to support optimal patient care, performance measurement, patient education, and enhanced communication.
Chase Brexton believes this model is the strongest avenue for the care of our patients. Through this model and working together with your health care team, we believe you are able to achieve your best quality of life. To learn more about this care model, visit: www.ncqa.org.