Sometimes getting healthy and staying healthy takes more than medicine.

It may be a different kind of Thanksgiving in a different kind of year, but we are so grateful for you and want you to have a joyous Thanksgiving.
If you are a Chase Brexton patient and need a little support this holiday season, apply for our Thanksgiving Grocery Gift Cards by November 16th. Simply click the button below to fill out the application.
If you are selected to get a gift card, our Social Work & Outreach department will contact you to arrange with you a time to pick up your card on Monday, November 23rd, or Tuesday, November 24th.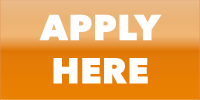 More about Social Work & Outreach
Struggling with life during the COVID-19 pandemic? Chase Brexton patients: we are here for you.
Sometimes it may seem like your health isn't as important as paying your bills. Our Social Work and Outreach team is here to help you make your health care a priority.
Imagine having a team of dedicated professionals ready to help you access all of the quality services you are eligible for and entitled to.
At Chase Brexton, you do.
Social Work and Outreach services are available to all Chase Brexton patients and can be accessed after medical appointments or by phone.  You do not need an appointment.
For more information about our Social Work and Outreach services, call 410-837-2050.
---
What is "Social Work?"

Social workers help people help themselves. People of every age, gender, gender identity, religion, culture, race, sexual orientation, socioeconomic status, country of origin. Everyone.
Social work is a support system for anyone in need of nearly any type of support to make their quality of life better.
Chase Brexton's Social Work and Outreach Department adheres to and bases its provision of services upon the principles and values established by the National Association of Social Workers Code of Ethics. 
 
What does the Social Work and Outreach Department do?

We can help you create a personalized treatment plan and approach to your health care by providing:
Assessments – Finding out what your biggest barriers to care are.
Linkages and Referrals – Helping you connect with appropriate services.
Care Planning – Developing a personalized health care plan in 14 key areas.
Plan Assessments – Making sure your plan is working for you, and adjusting if needed.
Client Advocacy – Helping you get through paperwork, talking to other organizations, and being your support team.
Monitoring and Outreach – Making sure you are getting the most from your care.
Collaboration and Consultation – Working with all of your providers to help ensure you get the best health care possible.
Supportive Counseling – Being a shoulder and a resource when you need it.
Free Health Insurance Assessments – Helping you find the best options for you.
 
What resources can the Social Work and Outreach Department connect you to?
We can also help our qualified patients receive:
Insurance and Pharmacy Coverage
Income and Entitlement Programs
Job Training and Education
Housing
Transportation Services
Substance Abuse Treatment
HIV Prevention Education
Mental Health Counseling
Food and Clothing
Affordable Eyeglasses, Dentures, Household Items, and Medical Equipment
Emergency Financial Assistance
Legal Planning Services
 
Call 410-837-2050 to learn more about Social Work and Outreach services. 
NOTE: Until further notice, all Chase Brexton centers will be open from 8:00 am - 5 pm, Monday - Friday only.