(4/18/23) Our team at the Center for LGBTQ Health Equity are planning the eighth annual National Honor Our LGBT Elders Day celebration on May 16th this year. This is the website dedicated to Elder Day, where you can learn more about the history of the holiday: https://www.lgbteldersday.org/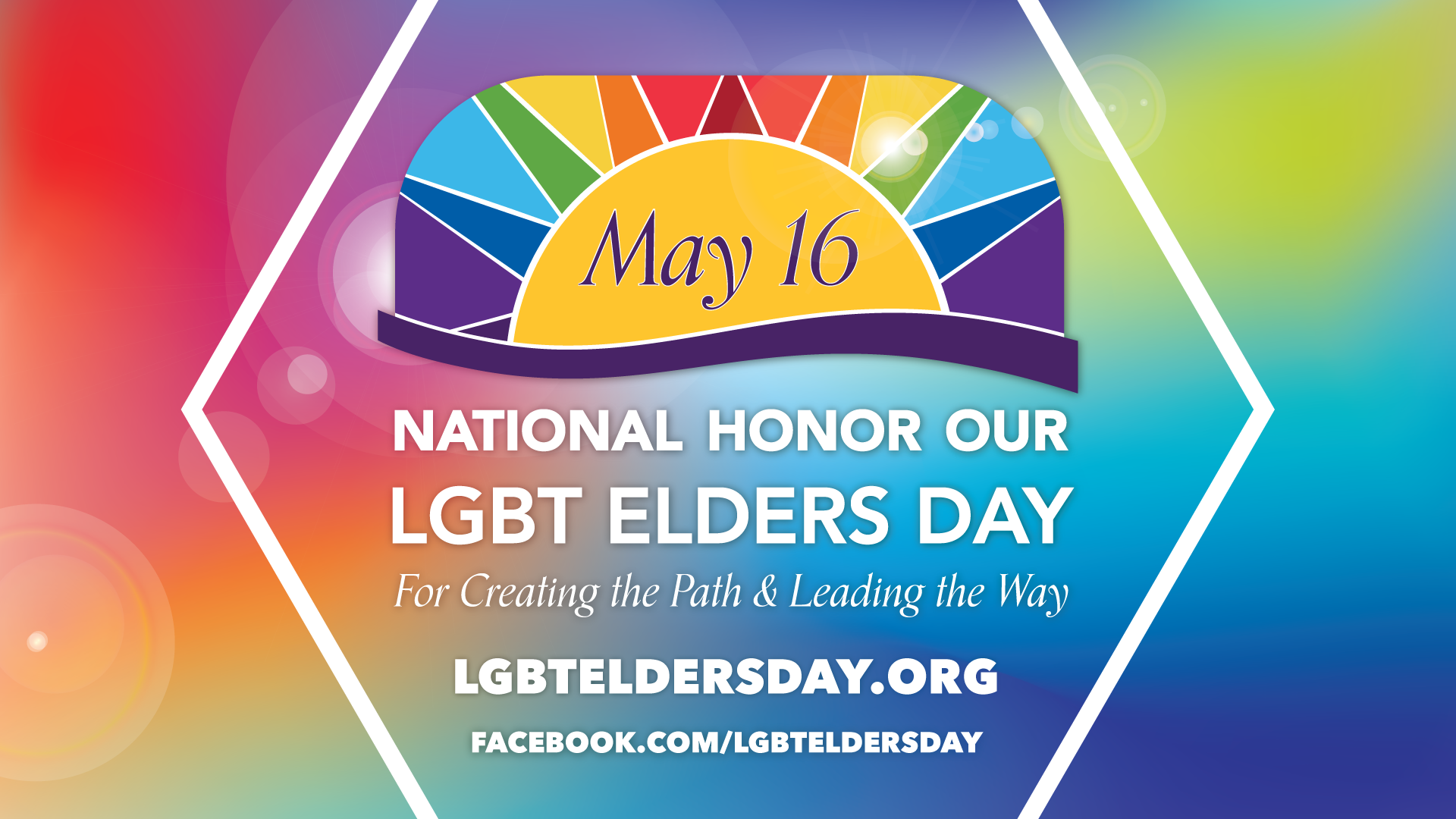 We are seeking a fiber artist to commission the 2023 National Honor Our LGBT Elders Day banner. Baltimore's Elder Day celebration has been an annual storytelling event, during which a handful of community members will tell the story of "An elder who made a difference for me." In years past, those who were honoring someone would ceremonially "pin" their honoree with a lapel pin displaying the Elder Day logo. Those who are honoring someone far away or passed on would place their pin on the banner, in a symbolic gesture.
This is a paid commission. We can offer a $500 stipend to honor an artist's effort and heart in creating the piece, plus $100 cover the cost of materials.
Please submit a letter of interest to lgbtq@chasebrexton.org before April 21st at 5:00 PM. Include a description or sketch of your proposed banner design, and a few photos of other fiber arts pieces you have made. Please include a little information about yourself. LGBTQ and Elder artists will be favored.
[NOTE: This submission email does not need to be professional-level polished. The design may be a first draft, and phone pictures of your work are great. If interested, we encourage you to go for it!]
Commission Details:

EVENT:  National Honor Our LGBT Elders Day
DATE:  Event May 16th 2023; need banner by May 10th
 SIZE:  No smaller than 18" x 18", no larger than 24" x 24". It does not need to be square, that's up to you. 
BANNER:  2-dimensional(ish) fiber art piece, based on the Elder Day logo, designed with a section of open space where folks can place their pins. Should include the words "National Honor Our LGBT Elders Day" and "2023". Needs a loop on the back or some way to hang up on an easel or a wall – previous designers have used a stick at the top to make the hanging points.
TECHNIQUES: Past artists have used sewing, quilting, applique, hand-dying, needle felting, machine and hand embroidery, soft sculpture, and painting, as well as glued and iron-on elements. Other techniques are welcome as well.

[Note: we use "LGBT" with Elder programming, not "LGBTQ". National research and our local experience have shown that Elders are more often triggered and disturbed by including "Queer" than empowered by it.]
To see examples of past National Honor Our LGBT Elders Day banners, visit: 
Past Banner Examples NHOLED.pdf