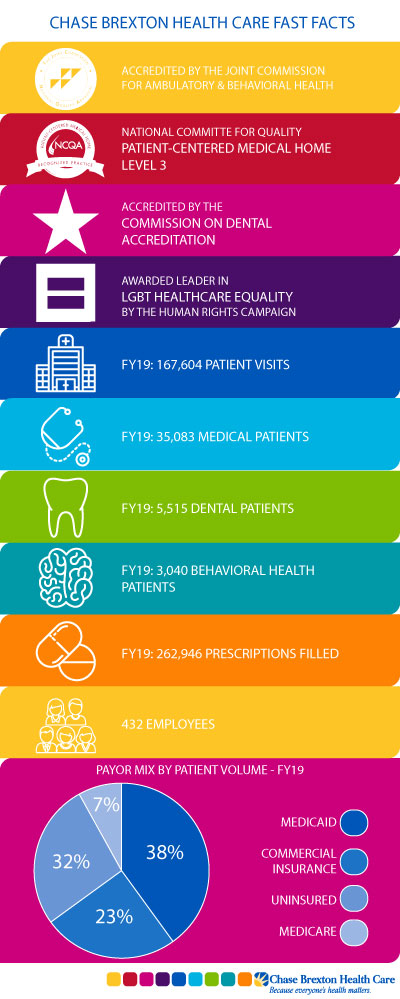 CONTACT:
Daniel McEvily, Director of Marketing and Communications, Chase Brexton Health Care
T: 1-667-354-0722
E: dmcevily@chasebrexton.org
Aaron Cahall, Communications Manager, Chase Brexton Health Care
T: 1-667-354-0725
E: acahall@chasebrexton.org
We ask that all media requests and press inquiries come through the Chase Brexton Health Care Development, Marketing, and Communications team. We will work with you to coordinate interviews with our expert and well-versed providers and health care professionals. 
Our history, continued growth, and vast experience in community health care ensure our expertise in the following areas, among many others:
LGB and Trans/Gender Diverse health care and wellness resources, including for children and teens
HIV and infectious disease testing, prevention, and treatment
Patient-Centered Medical Home care and practices
Care team based health care
Dental, behavioral health, addictions, primary medical care, and social work
Federally Qualified Health Center practices, Affordable Care, and topics relating to Medicaid and Medicare
About Chase Brexton
A Joint Commission-accredited Federally Qualified Health Center (FQHC), Chase Brexton Health Care provides a range of clinical services, from primary medical care to behavioral health services to pharmacy, serving a diverse group of patients at our seven clinics in Baltimore City, Randallstown, Columbia, Glen Burnie and Easton, as well as at Sheppard Pratt's Way Station office and as provider of the student health services at the Maryland Institute College of Art. Our 350 staff members work as a team to put our 35,000 patients at the center of their own care, empowering them to live their healthiest lives.