By Kate Bishop and Randall Leonard
The LGBT Health Resource Center
In this time of great change, uncertainty, and hope, we at the LGBT Health Resource Center wanted to offer a list of resources to support Black members of our communities who may be in need of healing, support, therapy, and self-care. Our Center is here for you as well—visit resourcecenter.lgbt to learn more.
Healing
YOGA WITH JESSAMYN STANLEY http://jessamynstanley.com/
Jessamyn Stanley is a Black queer fat femme yoga teacher and writer who works to make the practice accessible to all bodies and people of all means. Free videos for beginners available on YouTube.
THE ROOTED COLLECTIVE http://bemorerooted.org/  
A local Black LGBTQ/SGL transformational healing collective who host events and sacred space rituals. Keep alert for their next triumphant and transcendent virtual gathering.
BALTIMORE AND BEYOND: MINDFULNESS COMMUNITY* https://www.baltimoremindfulnesscommunity.space/
Hosts weekly virtual meditation sits for two groups – one for Black and Indigenous People of Color, and another session for Activists that deliberately limits the number of white attendees in "an attempt to balance the energies that occur when there is a majority white space…to co-create a mindful, safe space for all to heal, not just some."
BLACK LIVES MATTER MEDITATION FOR HEALING RACIAL TRAUMA*  http://drcandicenicole.com/2016/07/black-lives-matter-meditation/
17-minute guided meditation from Dr. Candice Nicole. "As a counseling psychologist, a healer, and a Black woman with a love ethic to my activism, this project is one of my contributions to the Movement for Black Lives."
BEAM: BLACK EMOTIONAL AND MENTAL HEALTH*   https://www.beam.community/
A collective committed to Black healing and wellbeing. BEAM holds regular "Heart Space" gatherings to "Vent. Connect. Meditate. Sing. Share.", body-mind healing events, and dialogues on topics like Toxic Masculinity and dealing with depression and while Black.
Community
STAR TRACK ADOLESCENT HEALTH PROGRAM   http://startrackhealth.org/
A community clinic that provides "health care, community leadership development, and kick-ass programming for youth and young adults 12 to 26 years old" is offering a "venting space" for Black Same Gender Loving, Queer and Trans Youth. Their other community-building events, like Vogue practice, makeup artist tutorials, and youth chat sessions have also moved online.
BALTIMORE IN CONVERSATION  https://www.baltimoreinconversation.com/
Hosts of a Black LGBTQ Artists' Showcase, the next installment in their powerful storytelling events that "foster a more holistic sexual health for queer people of color in Baltimore, through their shared stories and lived experiences."
HAWN THERAPY AND CONSULTING   https://hawntherapyandconsulting.com/
A justice-focused team of non-binary, trans and queer-identified therapists of color has recently offered a free Healing Space group for "black voices to process feeling surrounding black lives lost to police brutality, hosted by a black clinician," as well as a process space for non-Black Latinx individuals finding their way in racial justice movements. Check out their groups, therapists, and trainings, and stay tuned to see what's coming next.
THE CITY STAR  http://tinyurl.com/thecitystar
The City Star is an all-volunteer Slack community group created by a Black woman in Baltimore. Their primary function is helping empower other activists to have a platform for cross-communication. The City Star offers an easy platform to view and add upcoming events like webinars, protests, and training. They have created a National Pro Bono Lawyer List, and they are looking for volunteers to help compile information to flesh out a National Free & Affordable Therapy List in addition to upcoming projects.
REST FOR RESISTENCE  https://restforresistance.com/
A beautiful online zine made to uplift and create healing space for "LGBTQIA+ individuals, namely trans & queer people of color, as well as other stigmatized groups such as sex workers, immigrants, persons with physical and/or mental disabilities, and those living at the intersections of all of the above."
ALLY.WIKI  http://ally.wiki/
An extensive directory of information and resources on where to sign a petition, join a protest, or donate to support the movement for Black Lives. Includes a special section boosting LGBTQ-focused organizations. Though aimed at white anti-racists, it may be helpful for Black people to have a comprehensive resource list at hand, everything laid out in one place to give to white people who have selective memory.
Therapy
CHASE BREXTON HEALTH CARE https://www.chasebrexton.org/services/therapy offers culturally sensitive, LGBT-affirming Behavioral Health Therapy. Currently taking new clients for telehealth services, call 410-837-2050.
THE NATIONAL QUEER AND TRANS THERAPISTS OF COLOR NETWORK (NQTTCN) https://www.nqttcn.com/
A specialized directory of providers and other mental health resources for queer and trans people of color in North America.
INCLUSVE THERAPISTS https://www.inclusivetherapists.com/
Inclusive Therapists is a directory specializing in helping "Black, Indigenous, People of Color, the LGBTQ+ community, neurodivergent folx, and people with disabilities" find "a culturally responsive, social justice-oriented therapist."
BLACK MENTAL HEALTH ALLIANCE* https://blackmentalhealth.com/  
Based in Baltimore, MD, but with online and virtual resources, this directory of mental health providers also offers workshops and classes for both consumers and professionals.
THERAPY FOR BLACK GIRLS*  https://therapyforblackgirls.com/ 
An online space dedicated to encouraging the mental wellness of Black women and girls with a nationwide directory of mental health providers. Also features a popular podcast that focuses on mental health and therapy: https://therapyforblackgirls.com/podcast/
THE SAFE PLACE APP* 
Developed by Jasmin Pierre, a black woman who survived a suicide attempt, The Safe Place app is designed to reach black users with information about mental health and self-care tips and resources. The app is free and available at the Apple Store https://apps.apple.com/us/app/the-safe-place/id1349460763 and Google Play https://play.google.com/store/apps/details?id=com.he6ecb72aef1&hl=en_US
Self-Care Guides
RADICAL SELF-CARE IN THE FACE OF MOUNTING RACIAL STRESS* 
by the Psychology of Radical Healing Collective https://www.psychologytoday.com/us/blog/healing-through-social-justice/201911/radical-self-care-in-the-face-mounting-racial-stress
SELF-CARE TIPS FOR BLACK PEOPLE WHO ARE STRUGGLING WITH THIS VERY PAINFUL WEEK*
By Rachel Miller for Vice  https://www.vice.com/en_us/article/g5pgmq/self-care-tips-for-black-people-struggling-from-painful-week
FAMILY­CARE, COMMUNITY­CARE AND SELF­CARE TOOL KIT: HEALING IN THE FACE OF CULTURAL TRAUMA* 
by the Community Healing Network and The Association of Black Psychologists, Inc. https://www.abpsi.org/pdf/FamilyCommunitySelfCareToolKit.pdf
*NOT explicitly LGBTQ/SGL-focused services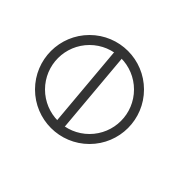 LGBT Health Resource Center