You're not like anyone else. And we like that about you!
We're Moving Soon!
We will be opening a new, larger Center with more for you and your family! Chase Brexton Randallstown Center is moving and expanding to become our new
Chase Brexton Security Square Center
6901 Security Blvd · Baltimore, MD 21244
Nearly doubling the size of our current Randallstown Center, the all-new, state-of-the-art Security Square Center will provide more services and access to care for you, your family, and your community!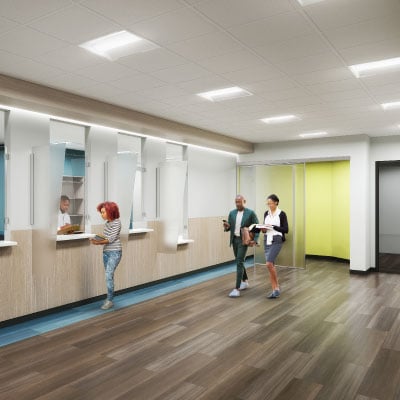 So, whether you're dealing with a case of the sniffles or managing more chronic health concerns, Chase Brexton's Randallstown Center health care team will provide complete health care, that is completely about you!
Our Randallstown Center is Located Right Off of Liberty Road:
3510 Brenbrook Dr, Randallstown, MD 21133
Free parking is available.
Why Choose Randallstown Center?
Everyone is welcome. Baby or Baby Boomer, new to the community or new to this country, gay or straight, we provide compassionate, state-of-the-art health care to all.
Insured and uninsured alike. We accept most insurance plans, Medicare, and Medicaid. For individuals without insurance, your care is here - we will work with you if you are without coverage.
Your health care, all in one location. Chase Brexton Health Care believes better health care means bringing it all together. You can get most of your health care services at Randallstown Center.
Close to you, easy to reach. Located in the Brenbrook Plaza Shopping Center off of Liberty Road in Randallstown, our growing center has plenty of parking, is on the 54 and 77 bus routes, and is close to 695.