A team is a reflection of its leadership.
At Chase Brexton Health Care, we are fortunate to have leaders who believe in empowering our team and each of our team members, work to create new paths to improve access and health outcomes for our communities, and are dedicated to our mission and vision.
Our Executive Team guides the day-to-day operations of Chase Brexton, overseeing all services and centers.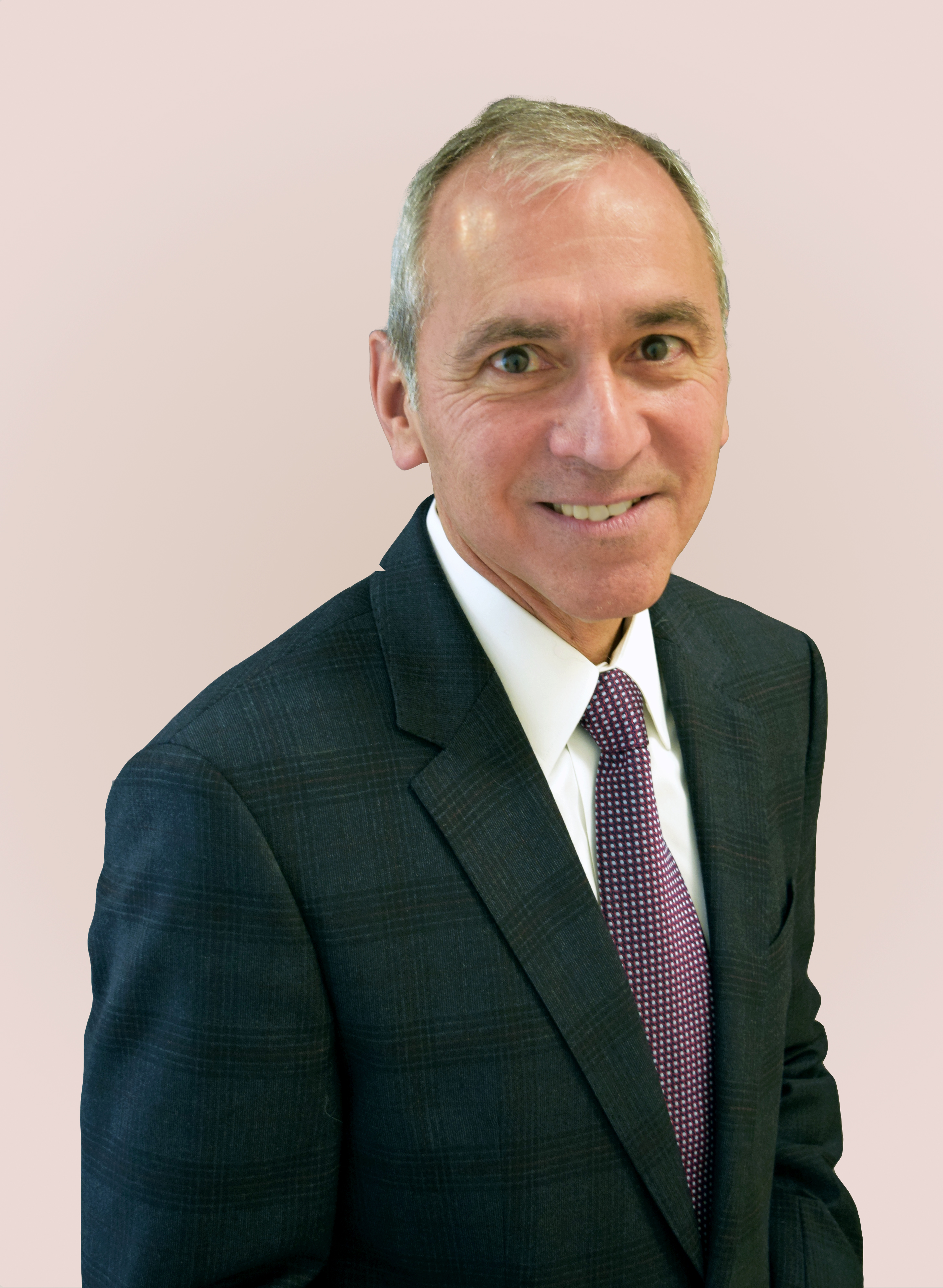 A well-respected health care administrator and leader with nearly 40-years of experience, Patrick F. Mutch joined Chase Brexton as President and Chief Executive Officer in 2017.
Serving as the chief executive officer of health care systems in Baltimore, Boston, and suburban Washington, D.C., Patrick is committed to organizations with strong missions to address the health care needs of their communities.
With experience leading integrated delivery systems including both hospitals and physician group practices, Patrick has developed multiple, lasting partnerships with academic medical centers and universities, federally qualified health centers and many other community organizations.
He has a Bachelor of Arts and a Master of Public Health degrees, specializing in health care administration, from the University of Pittsburgh. Patrick is also active in the community, serving on church and civic associations and in academic teaching roles. He is married to Amy Mutch; they have two children and four grandchildren.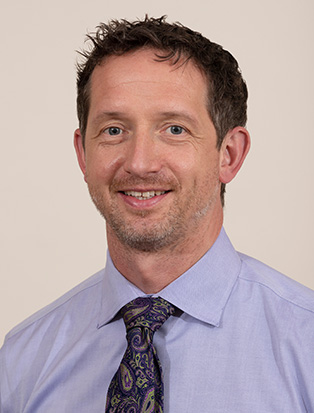 An intelligent, thoughtful care provider, Dr. Sebastian Ruhs was named Chief Medical Officer in September 2020.
Dr. Ruhs completed medical school at Justus Liebig University in Giessen, Germany, earning an MD and PhD. He completed an Internal Medicine Residency at Norwalk Hospital in Norwalk, Connecticut followed by an Infectious Disease fellowship at Yale in New Haven, Connecticut. He joined Chase Brexton as an infectious disease physician in October 2013.
During his time at Chase Brexton, Dr. Ruhs has helped grow its hepatitis C treatment program at all its Centers. His work led to that program being a "bright spot" that attracted a visit from members of the Centers for Disease Control and Prevention. 
In addition, Dr. Ruhs possesses a passion for the education of providers about HIV medicine. He has been the medical lead in developing the HIV & Hepatitis rotation for Urban Health medical residents from Johns Hopkins, and has trained Chase Brexton providers in HIV care, assisting them toward American Academy of HIV Medicine (AAHIVM) certification.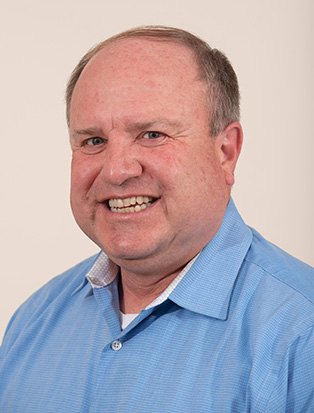 An experienced financial leader, Eric Turnbaugh brings a well-rounded career in the not-for-profit, health care arena to Chase Brexton and is responsible for overseeing all aspects of its financial operations.
Eric's 25-year career includes the role as a manager for an international public accounting firm and a variety of finance roles with multiple healthcare entities including continuing care retirement communities, skilled nursing and rehabilitation facilities, community health operations as well as an academic medical center.
Eric has a Bachelor of Science degree in Accounting from Virginia Tech and is a Certified Public Accountant.  Additionally, Eric earned a Master's degree in Business Administration with a concentration in Finance from Loyola University in Baltimore.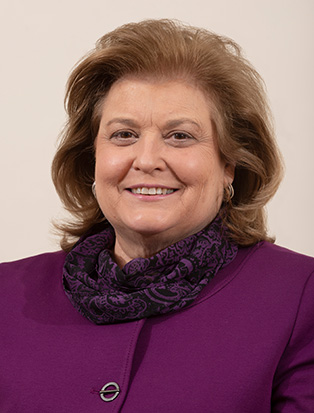 With over 30 years of nursing experience, Alice Sliwka has demonstrated her advocacy for patients and staff through her commitment to patient safety and quality of care delivery. 
She has clinical experience in medical/surgical and critical care nursing, emergency medicine, and digestive disorders. With a focus on quality of care and patient safety, she was a member of the executive team at Greater Baltimore Medical Center for many years. At Chase Brexton, Alice is dedicated to quality care delivery, corporate compliance and efficient clinical operations.
As Vice President of Quality and Clinical Services, Alice oversees the quality and risk management for the organization, ensuring compliance with all regulatory agencies along with credentialing, infection prevention, and population health and management. Working with clinical staff she assists with enhancing the patient experience and improving clinical outcome as the clinical teams pursue optimal health for all patients.
Alice has advanced degrees in Nursing and Health Administration from College of Notre Dame and University of Phoenix. A native of Baltimore County, she is very proud to be a part of the Chase Brexton family. Alice is a member of the Maryland Nurses Association and American College of Healthcare Executives. She has served on the Advisory Board for the Maryland Board of Nursing and Towson University Health Care Management Board. She has three children and five grandchildren.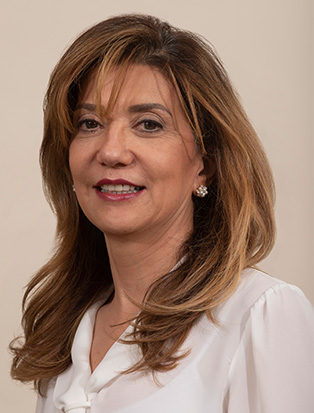 With a significant background and success as a senior professional in driving improvements and excellence in pharmacy operations, Dr. Mahro Ershadi joined Chase Brexton Health Care as Vice President of Pharmacy in December 2019.
Dr. Ershadi possesses expertise in all facets of development and integration of pharmacy enterprise programs, strengthening of advanced clinical programs, advancing pharmacy operations, and revenue enhancements within high-profile organizations. She is an expert in systemization, program management, pharmacy management, and designing and implementing new standards, policies, and procedures to increase efficiency and productivity.
Through building and mentoring teams of cooperative professionals, fostering unity and collaboration, Dr. Ershadi has shown strong capabilities to create positive work environment and strengthening teamwork between clinical operations with patient care being a shared focus.
She received her Master of Business Administration from University of Maryland, Baltimore County and a Doctor of Pharmacy Degree from University of Illinois in Chicago. In addition, she possesses Lean Certification from University of North Carolina, is Past-President of the Virginia Society of Health System Pharmacists-Region II and is a member of the American Society of Health System Pharmacists.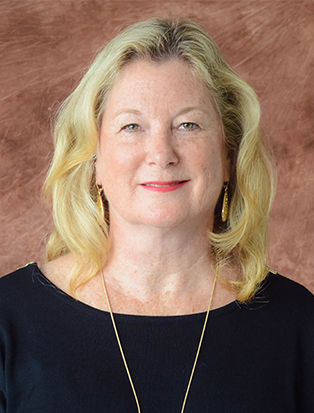 Responsible for strategic planning, donor development, special events, corporate partnerships, and organizational branding and marketing, Becky Frank brings experience, expertise, and vision for the organization.
As Vice President of Development and Marketing at Chase Brexton Health Care,  Becky reaches out to the community to inform them of the opportunities Chase Brexton offers, both in terms of health care and also encouraging individuals and groups to become involved in increasing the capability of the organization through volunteering and donations. 
After receiving her degree in marketing from University of Washington,  Becky devoted her career to nonprofit work and uniting people with needs. She has led development programs with the National Multiple Sclerosis Society, Juvenile Diabetes Research Foundation, American Liver Foundation, and the Lupus Foundation of America. In each role, Becky empowered those who wanted to help their cause to find appropriate ways to get involved and make a difference.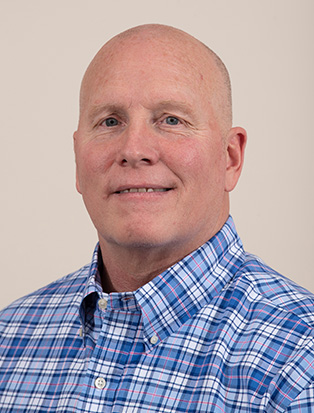 Terry is a Masters prepared (Johns Hopkins University) Human Resources leader with more than 25 years of experience in the health care arena. 
Terry brings a wealth of experience in the specific areas of: Total Rewards, Employee Relations, Training & Organizational Development, Employee Engagement, Employee Wellness, Patient Experience and Patient Safety.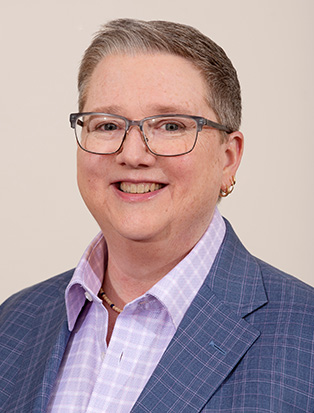 Sam McClure serves as the executive director of The Center for LGBTQ Health Equity and serves on the Senior Executive Leadership Team of Chase Brexton Health Care.
She is a passionate champion of the center's mission: to create health equity for LGBTQ patients in our communities and around the world through better health care services, education, and advocacy.
In her previous role as Senior Vice President of the National LGBT Chamber of Commerce (NGLCC), McClure led affiliate relations, external affairs, public policy and advocacy, and supplier diversity teams, as well as serving on the organization's executive leadership team.  
McClure is a nationally recognized keynote speaker, commentator, panelist, and a subject matter expert on LGBTQ Economic Development and Health Equity. An award-winning strategist, she co-created the LGBT Business Builder initiative (a collaboration between the NGLCC and the US Small Business Administration) and built local collaboration models in 13 cities. This program ultimately won a "Bright Idea Award" from Harvard University. In June of 2019, McClure was named one of 48 Legacy Leaders by BEQ Magazine in recognition of our impact in Non-Profit and Community Development.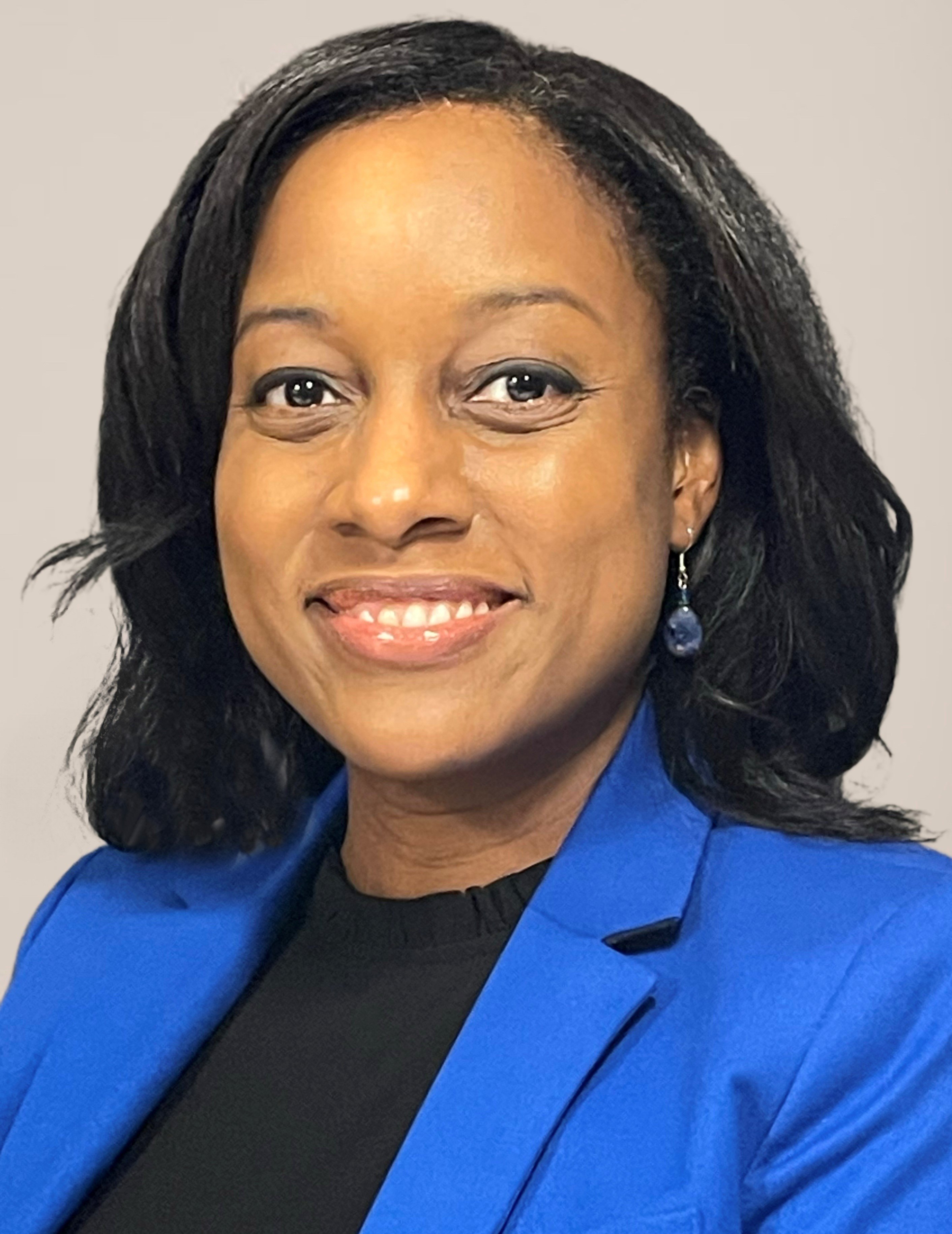 Aya's background and experience are steeped in health equity within the federal, state, and local arena. 
Before joining Chase Brexton, Aya was a member of the Office of External Affairs, Stakeholder Engagement Staff within the U.S. Food and Drug Administration (FDA), Office of the Commissioner where she led public-facing COVID-19 stakeholder meetings for the FDA Commissioner and other Agency leadership and was responsible for the Office of Minority Health and Health Equity portfolio. Prior to the FDA, Aya worked within the Center for Medicare and Medicaid Innovation (CMMI), where she forged key partnerships with the Centers for Disease Control and Prevention (CDC) and served as a subject matter expert on efforts to improve health equity and reduce health disparities among underserved populations.
Aya believes that racism is a public health issue that warrants immediate attention and is passionate about the cultivation of thoughtful, creative approaches to EDI that aim to remove the barriers to optimal health and well-being that marginalized communities often face. Aya's educational achievements include a Master of Science in Health Promotion and a Master of Science in Nutrition and Integrative Health from the Maryland University of Integrative Health.
Deborah Gallagher, Board Liaison and Senior Executive Assistant to CEO.