As part of Chase Brexton Health Care—a leading provider of LGBTQ health care services—The Center for LGBTQ Health Equity can connect you and your loved ones to affirming, welcoming, and informed solutions to help you manage all of your health care needs.
---
LGBTQ Health Navigation
If you need immediate medical assistance, or if it is an emergency, please call 9-1-1.
Whether you are questioning, bisexual, queer, transgender, gay, lesbian, or unsure where you fit, it is easy to feel lost, frustrated—and even fearful—of today's health care system.
Our LGBTQ Health Navigation service can help. Our experts can connect you with safe and affirming solutions to all your health care questions and concerns—with just one phone call.
How Does It Work?
Call The Center for LGBTQ Health Equity at 410-837-2050 x1049 whenever you need guidance with a health concern.
We'll work with you one-on-one to answer your questions and get you fast access to the solutions you need to manage your health with total confidence.
The service is FREE*, even if you're not a current Chase Brexton patient.
What Kind of Help Can I Get?
Primary and specialty care referrals to help you find the health care provider that's right for you
Behavioral health resources and support groups for mental health and/or addiction issues
Sexual health resources, including PrEP prescriptions, HIV testing and treatment, and more
Gender-affirming health care and support services for gender diverse children, teens, adults, and their loved ones
Prescription assistance to help you get the medications you need or to help you understand what you're already taking
General health and wellness guidance, including recommendations for healthy living classes, support groups, health screenings, and more
Social services resources, including help getting connected to transportation, housing, and financial assistance
*Although health navigation services are free, patients may be connected to Chase Brexton Health Care and community services that have associated costs.
---
LGBTQ Behavioral Health
Select support groups and programs now offer limited availability; please call 410-837-2050 ext. 1049 for details.
LGBTQ individuals can access quality, affirming, and supportive therapy, substance use, and psychiatry at all Chase Brexton Health Care centers. We offer a uniquely tailored, dedicated team of providers who specialize in LGBTQ Behavioral Health needs.
Our center's staff can also help patients find expert health and wellness information available to the community, including upcoming events and programs.
Interested in an appointment with a Chase Brexton provider? Call 410-837-2050.
The center also offers groups and classes that provide support, information, and community to those who need it.
Transendence, Mondays 5:00-6:30 p.m. (Virtual): Information and support group that is focused on exploration of gender identity and considerations for safety and wellness in gender expression. An initial behavioral assessment is required prior to the start of group. Please call 410-837-2050  ext. 8808 for more information.
Note: The next session of Transcendence will begin Thursday, November 2, 2023 and end on Thursday, February 8, 2024.
Identity Talk, Tuesdays, 5:00-6:00 p.m. (Virtual): This 16-week group is a safe, brave, and inclusive space dedicated to the decolonization of race, culture, and gender for Black transgender and nonbinary peoples. We come together to explore the historical and contemporary impacts of colonization on our identities, fostering discussions on intersectionality, terminology, healthcare, and activism. Our mission is to empower Black transgender voices, celebrate cultural heritage, and promote solidarity and allyship. Join us in the journey towards decolonizing Black transgender and nonbinary identities and creating a more equitable and inclusive world for all. An initial behavioral assessment is required prior to the start of group. Please call 410-837-2050 ext. 8808 to join.
ACRY:LIC - Acceptance and Commitment for Rainbow Young Adults: Living and Investing in Community, Mondays 6:00-7:00 p.m. (Virtual): ACT for LGBTQ Wellness a weekly, structured 60-minute group (ages 16-25) to address concerns commonly experienced by LGBTQ emerging adults. A safe open space to discuss issues of identity, mental health with peers. A combination of process-oriented, psychoeducational, and mindfulness-based interventions will be employed from an Acceptance and Commitment Therapy (ACT) paradigm. The group is designed as a 12-week, cycling therapeutic program broken up into three modules: Be Present, Opening Up, and Do What Matters.
LGBTQ 50+ Thrivers HIV Group, Wednesdays (Virtual), 3:30-5:00 p.m.: A group for sharing lived experiences and offering witness to those who have experienced similar challenges, traumas, successes and victories. Please call 410-837-2050  ext. 8808 to schedule an appointment.
Lifeskills for Gender Diverse Teens, Wednesdays 3:45-4:45 p.m. (Virtual): A group therapy series for gender diverse 13 - 19 year olds in Anne Arundel, Howard, and surrounding counties, who are experiencing anxiety, depression or other challenges in their life. Discussions will include motivation, stress reduction, communication, conflict resolution, dealing with anger, decision making, time management, setting priorities, and gender dysphoria. Call 410-837-2050 ext. 8808 for more information.
LGBTQA Early Memory Loss and Caregivers Group, Fourth Thursday of every month, 1:00-2:00 p.m. (Virtual): Enhancing the lives of individuals living with memory loss and their caregivers. This group provides a safe and confidential environment for conversation, support, resources, and education. Caregivers of those with Alzheimer's disease or other dementia-related disorders are invited to attend. Attendance is free. https://alz-org.zoom.us/j/99752054206?pwd=bU40ZnJUQ2FlS0o1bVJOTTJIV0wwUT09
Let's Be OPEN - Opportunities to Process Ethical Non-Monogamy, Thursdays (virtual), 6:00-7:00 p.m.: A 12-week structured therapy group focused on exploring aspects of ethical non-monogamy. Using psychoeducation and processing, we will affirm non-monogamous relationship structures while also building safe and healthy relationship skills.
Speak OUT, Speak UP, Speak Together - 50+ LGBTQIA Group, Fridays (virtual), 11:00 a.m.-12:00 p.m.: A 12-week structured therapy group that explores and navigates aging in our community. Using psychoeducation and processing, members can connect, get support, resources, that contribute to a qualitative life from health, wellness, relationships, to planning and engaging.
---
Gender-Affirming Care
Our goal is not to treat you "regardless of" who you are, but to affirm and help you become who you are!
Chase Brexton and the Center for LGBTQ Health Equity provide supportive and sensitive care to people of all sexual orientations, gender identities and expressions, races, religions, and socioeconomic statuses.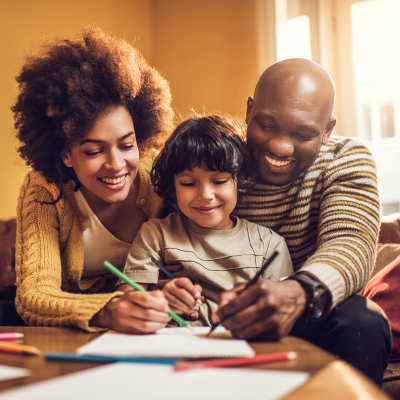 For Gender Diverse children, teens, and their families, Chase Brexton Health Care is here.
Our GenderJOY program provides expert health care services for transgender and gender diverse children and adolescents, and their families.
A pediatric program of Chase Brexton Health Care, our specialized high-quality care includes:
Pediatric care
Gynecological care
Puberty blockers
Cross sex hormones
Fertility preservation counseling
Behavioral Health services
Social work & outreach services
On-site laboratory ​& pharmacy
The GenderJOY program is available at our Mt. Vernon, Columbia, Glen Burnie, and Randallstown locations.
Additionally, our center's staff can connect you to services, programs, and resources to support the full spectrum of your family's health.
Let our team help bring more JOY to your family's journey.
For more information, call 410-837-2050 ext. 1120.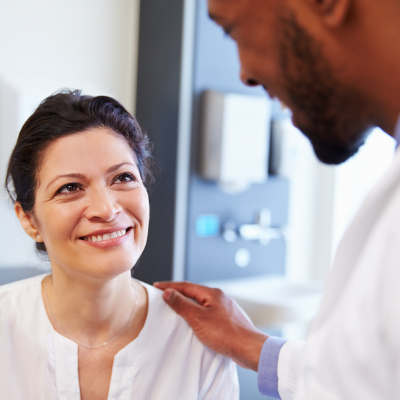 The reality is that access to care for transgender and gender diverse individuals is limited. However, Chase Brexton is working to ensure trans and gender-diverse individuals are able to get the care they need and deserve.
Chase Brexton's health care teams are trained to provide health care specific to the needs of transgender people and to prescribe hormone therapy*, as appropriate. At Chase Brexton, we specialize in transgender health care including:
Primary medical,
Infectious disease care,
Gynecological,
Pharmaceutical,
Dental, and
Behavioral health care.
We have support services to ensure you find the resources that will help you live your healthiest possible life. And, we offer support groups and classes designed with you in mind. 
Make an appointment by calling 410-837-2050.
*As with any prescription medications, we cannot prescribe hormone therapy to non-patients.

Consultation for Health Care Providers
If you are a health care provider in need of expert guidance caring for a gender-diverse patient or patient community, The Center for LGBTQ Health Equity and Chase Brexton Health Care have partnered with TransLine: Transgender Medical Consultation Service to help.
Learn More
Our providers adhere generally to the World Professional Association for Transgender Health (WPATH) Standards of Care (formerly known as the Harry Benjamin Standards of Care).