Desmond's Story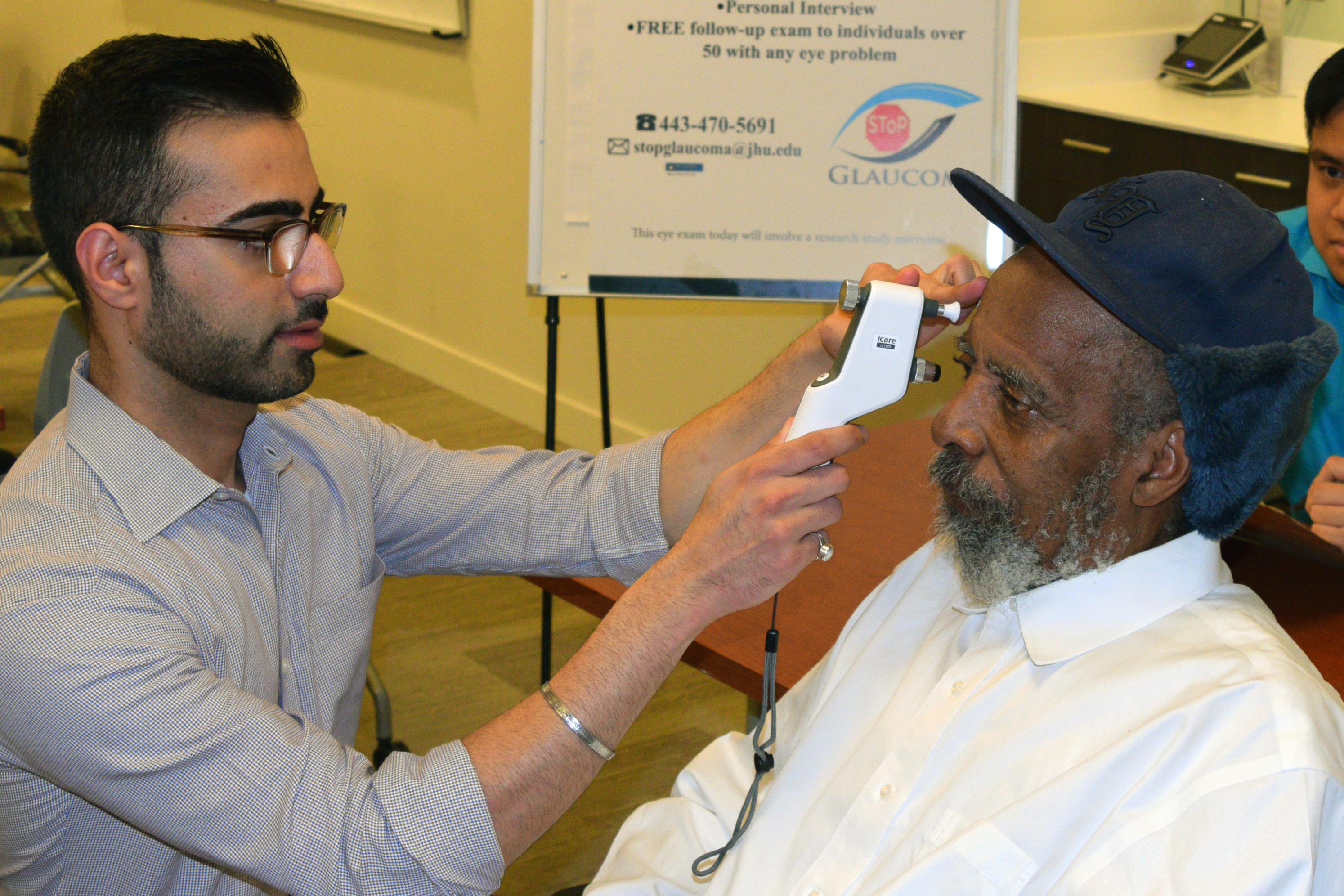 A few years ago, musician Desmond Shelton began a new rehearsal, practicing for the day when he would be blind.
Desmond first noticed something was wrong with his vision early one dawn after a gig as a DJ. Looking up at the moon, he saw not one clear image but five, linked "like the Olympic rings." As his eyesight deteriorated, he began walking around his room at night, a pragmatic way of coping with what he assumed would be irreversible vision loss.
"I began to see that something was definitely wrong," said Shelton, now 68. "I started to practice walking in the dark. Just in case. Because I couldn't be frightened, or scared about it."
For five years, Desmond's vision steadily worsened, and his quality of life along with it. He gave up driving after one particularly harrowing experience. Even his music slowly left him, as it became harder to perform old songs and write new ones.
"Because I'm not able to do the things I've usually done, I'm not performing, I weren't even writing," he said. "I have music in me, it's still in me, but there are a couple times where I forget some of my new songs I wrote."
Desmond became a Chase Brexton Health Care patient in June 2017. A month later, he visited a Stop Glaucoma eye clinic, operated by Chase Brexton in partnership with The Johns Hopkins Wilmer Eye Institute. An initial examination at Chase Brexton's clinic and a later visit to the institute confirmed that Desmond's eyesight was marred by cataracts, but that his eyes were otherwise in good shape.
A series of surgeries to remove the cataracts followed. After just the first procedure on a single eye, the difference for Desmond was immediate.
"I was amazed, I was literally floored, because I can see so clear," he said. "I thought I was watching HD, that's how clear it was. I said if 'I can see that clear out of one eye, what's stopping me when I can see with both eyes?'"
With his eyesight corrected and restored, Desmond now plans to get back on the road and back on stage, reclaiming the things he believed were lost for good.
"What I want to do is renew my driver's license, and try to rehearse music and get back into rhythm," Desmond said. "It never leaves me now, music don't leave me now."